Pastor Ken's TLC – (Transformation Life Challenge of the week!!!!!)
Are you up to a challenge – Reality Check?
Read Ephesians 2:6-7
There is an old saying, "Perception is Reality".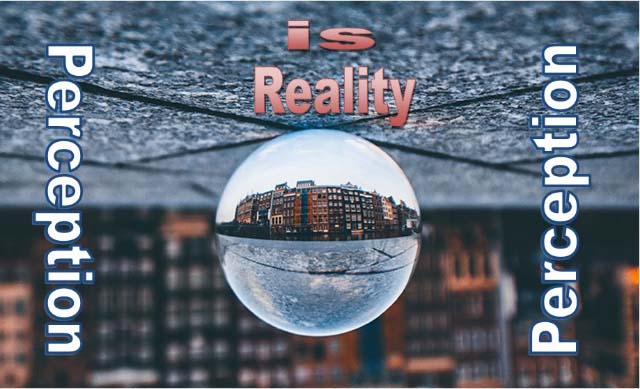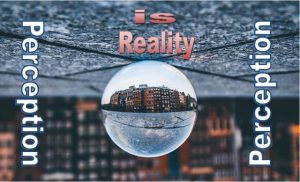 Have you ever wondered what that actually means, and how is it that perception is reality anyway? Well we all know people that in our opinion are wrong about the way they think about certain things or even about certain other people. But that is the case in point. We think they are wrong, but they do not so therefore their perception of the situation or the person is in fact reality to them. For example, have you ever heard someone say that "I may not be rich but at least I am honest"? Well that shows that they have a perception that all rich people got that way through a means of being dishonest. Their perception is if someone is rich, they are dishonest but is that always the case?
So, if our perception actually shapes our reality then it is important to have the correct perception. We see things around us and it is sometimes hard to really tell what we are looking at but we form a perception of what we see, sort of like the blind man that Jesus brought healing to in Mark 8 who at first stated that he saw men but they looked like trees walking.
Here is a key that will help change our perception and in the end change our reality. Set yourself so that we can see things as Christ Jesus sees them. Ephesians 2:6-7 says, "And God raised us up with Christ and seated us with him in heavenly realms in Christ Jesus, in order that in the coming ages he might show the incomparable riches of his grace, expressed in his kindness to us in Christ Jesus."
He desires a relationship with us, and He wants us to spend time with Him. If we sit with him in heavenly places, we will be able to rise above the cares of this world. We will see them from a different perspective when we spend time with God and allow him to bring us up so that we look at our problems and situations from His view point He will show us the purpose, plans, and paths he has for our lives. We will see more effectively how those trials or challenges are being used by God to form us into His image and likeness. And with a relationship with God … the cares of this earth will go strangely dim in the light of His glory and grace…"
I challenge you to allow God to adjust your perception and give you a new reality today!